BALIKESIR KARESİ KUVAAYI LAND WITH RESIDENTIAL RESIDENTIAL ZONE P223696

Balıkesir, Karesi, Kabakdere
Residentially-zoned
3,633 m2
Property Id: 296638
For Sale - Arsa
15,931,300
Estate Status:

For Sale

Property Type:

Residentially-zoned

City/County/District

Balıkesir / Karesi / Kabakdere

Price:

15,931,300

Occupancy:

-

Registry Status:

Freehold

Building Block:

8837

Sheet Number:

İ19c08d2a

Plot:

1

Floor Area Ratio:

-

Gabarite:

-

Usage Area (Gross)

3,633 m2

Square Meter Unit Price (m2):

4,385

Dues Price:

-
Description
A BRAND NEW LIFE CENTER IS BORN IN THE NORTHWEST OF BALIKESIR.
TAKE YOUR PLACE IN THE LAST REMAINING RESIDENTIAL PLOT.
THE PRICE IS WRITTEN AS A SINGLE PART.
UP TO 42 DECISIONS CAN BE PROVIDED IF REQUESTED.
THE DETAILED PARK LIST IS GIVEN BELOW.
THERE IS EXEMPTION FROM VAT ON PART BASES.
+ VAT WILL BE ADDED TO THE SALE PRICE IN SOME PARCELS.
ALSO, PLOT PRICES DIFFER ACCORDING TO THE FACADE AND LOCATIONS.
| | | | | | | | | | | | |
| --- | --- | --- | --- | --- | --- | --- | --- | --- | --- | --- | --- |
| İL | İLÇE | MAHALLE | ADA | PARSEL | Alan | FONKSİYON | KAKS (EMSAL) | HMAXS | BİRİM FİYATI (TL/M2) | KDV  DURUMU | TUTARI |
| BALIKESİR | KARESİ | KUVAY-İ MİLLİYE | 8837 | 2 | 3.633,93 | Konut | 1,7 | 51,5 | 3500 | YOK | ₺12.718.755,00 |
| BALIKESİR | KARESİ | KUVAY-İ MİLLİYE | 8837 | 3 | 2.951,03 | Konut | 1,7 | 51,5 | 3500 | YOK | ₺10.328.605,00 |
| BALIKESİR | KARESİ | KUVAY-İ MİLLİYE | 8819 | 1 | 2.759,84 | Konut | 1,7 | 51,5 | 2500 | YOK | ₺6.899.600,00 |
| BALIKESİR | KARESİ | KUVAY-İ MİLLİYE | 8820 | 2 | 3.185,60 | Konut | 1,7 | 51,5 | 2500 | YOK | ₺7.964.000,00 |
| BALIKESİR | KARESİ | KUVAY-İ MİLLİYE | 8820 | 3 | 3.187,83 | Konut | 1,7 | 51,5 | 2500 | YOK | ₺7.969.575,00 |
| BALIKESİR | KARESİ | KUVAY-İ MİLLİYE | 8820 | 4 | 3.259,85 | Konut | 1,7 | 51,5 | 2500 | YOK | ₺8.149.625,00 |
| BALIKESİR | KARESİ | KUVAY-İ MİLLİYE | 8876 | 1 | 2.515,39 | Konut | 1,7 | 51,5 | 2500 | YOK | ₺6.288.475,00 |
| BALIKESİR | KARESİ | KUVAY-İ MİLLİYE | 8876 | 2 | 2.784,62 | Konut | 1,7 | 51,5 | 2500 | YOK | ₺6.961.550,00 |
| BALIKESİR | KARESİ | KUVAY-İ MİLLİYE | 8877 | 1 | 2.652,66 | Konut | 1,7 | 51,5 | 2500 | YOK | ₺6.631.650,00 |
| BALIKESİR | KARESİ | KUVAY-İ MİLLİYE | 8877 | 2 | 2.847,34 | Konut | 1,7 | 51,5 | 3500 | YOK | ₺9.965.690,00 |
| BALIKESİR | KARESİ | KUVAY-İ MİLLİYE | 8851 | 1 | 2.515,00 | Konut | 1,7 | 51,5 | 3500 | YOK | ₺8.802.500,00 |
| BALIKESİR | KARESİ | KUVAY-İ MİLLİYE | 8851 | 3 | 2.531,99 | Konut | 1,7 | 51,5 | 3500 | YOK | ₺8.861.965,00 |
| BALIKESİR | KARESİ | KUVAY-İ MİLLİYE | 8851 | 4 | 2.500,00 | Konut | 1,7 | 51,5 | 3500 | YOK | ₺8.750.000,00 |
| BALIKESİR | KARESİ | KUVAY-İ MİLLİYE | 8837 | 1 | 4.214,63 | Konut | 1,7 | 51,5 | 3500 | 8% | ₺15.931.301,40 |
Location on map
Direction
Street View
CONTACT DETAILS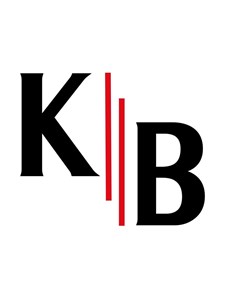 Büyükdere Caddesi Harman SokakDuran İş Merkezi No:4 Kat:1 Levent 34394 İSTANBUL / TÜRKİYE

MYK NO :

YB0053/17UY0333-5/0/4




TTYB NO :

3400117