ISLAND FOR SALE ON MARMARA SEA, TURKEY 'KOYUN ISLAND'

Balıkesir, Erdek, Paşalimanı
Estate Status:

For Sale

Property Type:

IsLand

City/County/District

Balıkesir / Erdek / Paşalimanı

Price:

1,000

Occupancy:

-

Registry Status:

Shared

Building Block:

151

Sheet Number:

H19a2b-1A

Plot:

1

Floor Area Ratio:

0.3

Gabarite:

6.5

Eligible For Bank Credit:

Yes

Usage Area (Gross)

890,000 m2

Square Meter Unit Price (m2):

Dues Price:

-
Video
Description
WOULD YOU LIKE TO OWN AN ISLAND IN MARMARA SEA?
WE ARE SELLING THE PEARL OF THE MARMARA ARCHIPELAGO!
HERE ARE THE DETAILS;
Koyun Island
THE ISLAND IS IN ERDEK DISTRICT, BALIKESİR. IN THE NORTH OF THE ISLAND THERE IS MARMARA ISLAND. IN THE WEST OF THE ISLAND THERE IS AVŞA ISLAND. IN THE EAST OF THE ISLAND THERE IS PAŞALİMANI ISLAND AND KAPIDAĞ PENINSULA AND IN THE SOUTH OF THE ISLAND THERE IS GULF OF ERDEK.
IT'S 1,72 KM2 İN TOTAL. THE PART OF THE ISLAND THAT IS FOR SALE IS 890.000 M2 , AND IT'S PRIVATE PROPERTY.
THERE ARE TWO PIERS IN THE SOUTH OF THE ISLAND
KOYUN ISLAND IS 65 SEA MILES AND 105 (BEELINE) KM AWAY FROM ISTANBUL.
USUALLY THE NORTH EAST IS ACTIVE FOR THE MOST OF THE YEAR.
WATER IS PROVIDED BY WELLS AND ELECTRICITY IS PROVIDED BY SOLAR POWER (PANELS) OR GENERATORS.
TRANSPORTATION IS PROVIVED BY BOATS.
HIGHEST ALTUTUDE ABOVE SEA LEVEL IS 100M.
BESIDES THE BEAUTIFUL BAYS AND BEACHES, KOYUN ISLAND HAS A CLEAR, CLEAN AND NATURAL SEA.
THE SOLID GROUND OF THE ISLAND CONSISTS OF GRANITE AND MARBLE DERIVATIVE ROCKS DUE TO ITS NATURAL AND GEOGRAPHICAL STRUCTURE.
Zoning
BALIKESİR, SOUTH OF MARMARA AND THE ISLANDS ARE LEGEND OF TOURISM IN THE 1/25000 MASTER DEVELOPMENT PLAN.
FAR: 0,30
HEIGHT: 2 floors
APPROXIMATELY 275,000 M2 OF CLOSED AREA CAN BE CONSTRUCTED WITHIN THE SCOPE OF THE ANTICIPATED ZONING PLAN.
Transportaion
TRANSPORTAION IS PROVIDED BY FERRY AND BOATS DEPARTURING FROM AVSA ISLAND AND ARAPLAR PIER OR BY GESTAŞ FERRY FROM ERDEK,BALIKESİR AND DIRECTLY FROM NARLI,BALIKESİR
P.S.: PRICE IS SYMBOLICALLY WRITTEN. THE SALE PROCESS WILL PROCEED WITH WRITTEN OFFERS. KUZEYBATI REAL ESTATE IS THE ONLY AUTHORIZED REAL ESTATE AGENT IN THIS PROPERTY. 
Landscape
City
Sea
Nature
Bosphorus
Location on map
Direction
Street View
CONTACT DETAILS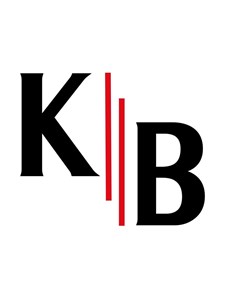 Büyükdere Caddesi Harman SokakDuran İş Merkezi No:4 Kat:1 Levent 34394 İSTANBUL / TÜRKİYE

MYK NO :

YB0053/17UY0333-5/0/4




TTYB NO :

3400117