HATAY HASSA FATİH MAH PARCELS FOR SALE P222852

Hatay, Hassa, Aşağıkarafakılı

For Sale - Arsa

12,222,000
Estate Status:

For Sale

Property Type:

Garden

City/County/District

Hatay / Hassa / Aşağıkarafakılı

Price:

12,222,000

Occupancy:

-

Registry Status:

Freehold

Building Block:

238

Sheet Number:

0

Plot:

40

Floor Area Ratio:

-

Gabarite:

-

Usage Area (Gross)

81,480 m2

Square Meter Unit Price (m2):

150

Dues Price:

-
Description
OUR PLOTS LOCATED AT HATAY HASSA FATİH VILLAGE TUNNEL ENTRANCE,
ITS 1/100,000 PLANS MADE INSIDE THE LOGISTICS REGION, AND ITS 1/5000 PLANS ARE AT THE STAGE OF PREPARATION.
IF REQUESTED, THERE IS A PLOT AVAILABLE UP TO 90.000M2 IN PARCE OR TOTAL.
8% VAT WILL BE ADDED TO THE SALE PRICE OF THIS REAL ESTATE.
PROVINCE

DISTRICT

NEIGHBOURHOOD
ISLAND

PARCEL NO

PLOT
UNIT PRICE

 TL / M2 

TOTAL PRICE

HATAY

SENSITIVE

CONQUEROR

238

40

18.050

150

2.707.500

HATAY

SENSITIVE

CONQUEROR

238

477

17.400

150

2.610.000

HATAY

SENSITIVE

CONQUEROR

238

83

17.000

150

2.550.000

HATAY

SENSITIVE

CONQUEROR

238

475

5.650

150

847.500

HATAY

SENSITIVE

CONQUEROR

238

476

13.725

150

2.058.750

HATAY

SENSITIVE

CONQUEROR

238

479

9.655

150

1.448.250

 
 
 
 
 
 
 
 
Location on map
Direction
Street View
CONTACT DETAILS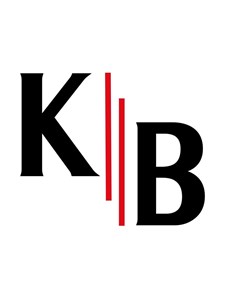 Büyükdere Caddesi Harman SokakDuran İş Merkezi No:4 Kat:1 Levent 34394 İSTANBUL / TÜRKİYE

MYK NO :

YB0053/17UY0333-5/0/4




TTYB NO :

3400117