LAND FOR SALE IN SAVAŞTEPE, BALIKESİR 208 DEC P223490

Balıkesir, Savaştepe, Karaçam

For Sale - Arsa

20,980,000
Estate Status:

For Sale

Property Type:

Field

City/County/District

Balıkesir / Savaştepe / Karaçam

Price:

20,980,000

Occupancy:

-

Registry Status:

Freehold

Building Block:

140

Sheet Number:

J19a13c

Plot:

113

Floor Area Ratio:

-

Gabarite:

-

Usage Area (Gross)

208,611 m2

Square Meter Unit Price (m2):

101

Dues Price:

-
Description
AT KARAÇAM AND VICTORY LOCATION IN SAVAŞTEPE, BALIKESİR,
NEXT TO OXYGEN SAVAŞTEPE FACILITIES,
ON GEBZE OSMANGAZİ HIGHWAY,
OPPORTUNITY PLOTS THAT CANNOT BE MISSED,
8% VAT WILL BE ADDED TO THE SALE PRICE OF THIS REAL ESTATE.
PARCEL DOCUMENT IS GIVEN BELOW.
YOU CAN CONTACT US TO PURCHASE THE WHOLE OR SPECIAL Plots.
PROVINCE
DISTRICT
NEIGHBOURHOOD
ADA NO
PARCEL NO
QUALIFICATION
AREA
UNIT PRICE    (TL / M2)  
SALE PRICE
VAT
(m2)
BALIKESİR
SAVAŞTEPE
LARCH
140
113
FIELD
10.709,01
100
        1.070.901,00   
8%
BALIKESİR
SAVAŞTEPE
LARCH
140
119
FIELD
4.130,84
100
           413.084,00   
8%
BALIKESİR
SAVAŞTEPE
LARCH
140
121
FIELD
8.261,67
100
           826.167,00   
8%
BALIKESİR
SAVAŞTEPE
LARCH
140
141
FIELD
8.825,17
100
           882.517,00   
8%
BALIKESİR
SAVAŞTEPE
LARCH
139
20
FIELD
16.900,00
100
        1.690.000,00   
8%
BALIKESİR
SAVAŞTEPE
LARCH
121
21
FIELD
4.633,00
100
           463.300,00   
8%
BALIKESİR
SAVAŞTEPE
LARCH
140
31
FIELD
24.500,00
100
        2.450.000,00   
8%
BALIKESİR
SAVAŞTEPE
LARCH
140
38
FIELD
3.500,00
100
           350.000,00   
8%
BALIKESİR
SAVAŞTEPE
LARCH
139
56
FIELD
6.114,10
100
           611.410,00   
8%
BALIKESİR
SAVAŞTEPE
LARCH
139
57
FIELD
5.573,30
100
           557.330,00   
8%
BALIKESİR
SAVAŞTEPE
LARCH
139
58
FIELD
6.308,65
100
           630.865,00   
8%
BALIKESİR
SAVAŞTEPE
LARCH
139
59
FIELD
8.683,20
100
           868.320,00   
8%
BALIKESİR
SAVAŞTEPE
LARCH
140
83
FIELD
13.000,00
100
        1.300.000,00   
8%
BALIKESİR
SAVAŞTEPE
LARCH
139
54
FIELD
7.584,19
100
           758.419,00   
8%
BALIKESİR
SAVAŞTEPE
LARCH
139
55
FIELD
5.392,92
100
           539.292,00   
8%
BALIKESİR
SAVAŞTEPE
LARCH
139
67
FIELD
7.767,44
100
           776.744,00   
8%
BALIKESİR
SAVAŞTEPE
LARCH
140
161
FIELD
10.310,49
100
        1.031.049,00   
8%
BALIKESİR
SAVAŞTEPE
LARCH
139
65
FIELD
18.519,96
100
        1.851.996,00   
8%
BALIKESİR
SAVAŞTEPE
LARCH
139
11
FIELD
8.000,00
100
           800.000,00   
8%
BALIKESİR
SAVAŞTEPE
LARCH
140
57
FIELD
5.100,00
100
           510.000,00   
8%
BALIKESİR
SAVAŞTEPE
VICTORY
182
43
FIELD
7.676,81
100
           767.681,00   
8%
BALIKESİR
SAVAŞTEPE
VICTORY
182
44
FIELD
18.309,95
100
        1.830.995,00   
8%
 
 
 
 
 
 
 
 
     20.980.070,00   
 
Location on map
Direction
Street View
CONTACT DETAILS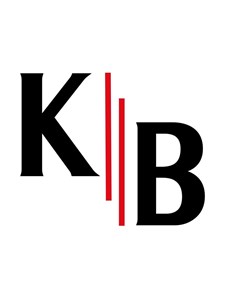 Büyükdere Caddesi Harman SokakDuran İş Merkezi No:4 Kat:1 Levent 34394 İSTANBUL / TÜRKİYE

MYK NO :

YB0053/17UY0333-5/0/4




TTYB NO :

3400117